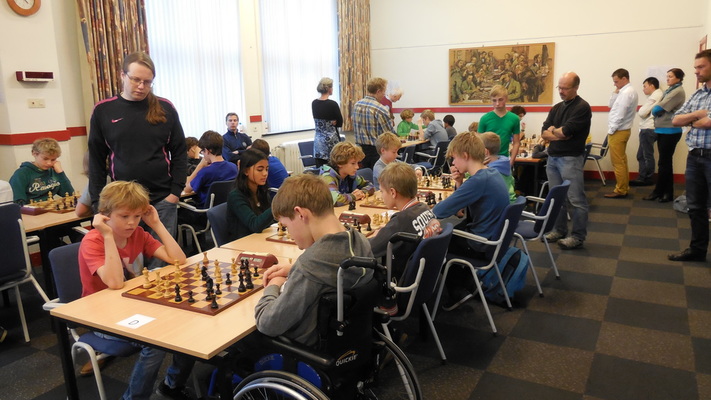 De Bennekomse Schaakvereniging BSV Bennekom organiseert op maandag 20 oktober 2014 het 33ste BSV jeugdschaaktoernooi.
Het toernooi wordt gehouden in Denksportcentrum De Commanderij, Commandeursweg 44, 6721 ZM Bennekom. De aanvang is 13.00 uur, zaal open 12.30 uur.
Er wordt gespeeld in groepen van acht spelers/speelsters. Indeling in principe op IJSCO- en of jeugdrating. De speeltijd is 15 minuten per persoon per partij. Er zijn vier prijzen per groep te winnen.
Het toernooi draait mee in de cyclus IJSCO van de Oostelijke Schaakbond OSBO.
Er kan voor het toernooi door jongens en meisjes worden ingeschreven tot en met 16 jaar. Het inschrijfgeld bedraagt € 5,00 per persoon.
De prijsuitreiking is om circa 17.15 uur
Uiterste inschrijfdatum vrijdag 17 oktober 2014 per e-mail [email protected] en daarbij graag de IJSCO- of Jeugdrating vermelden.
Contactpersoon: Paul Constant, telefoonnummer: (0318) 41 30 94 Homepage van het toernooi: http://www.bennekomsesv.nl