Archive for the 'Interne Competitie' Category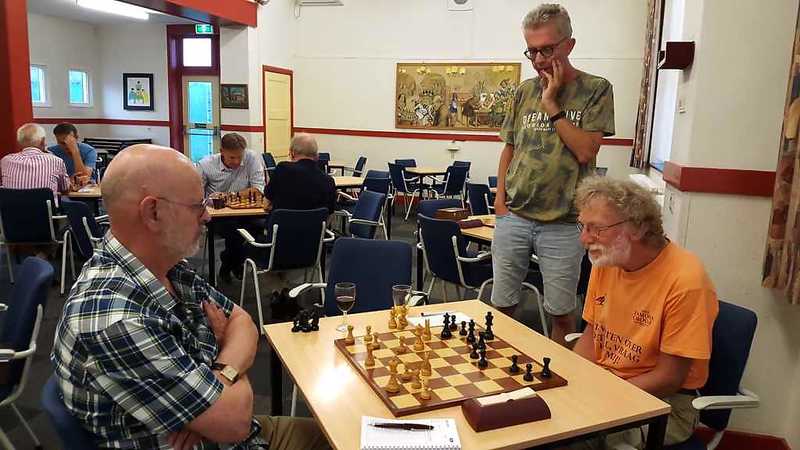 Het moet met de opkomst bij schaakclub BSV Bennekom niet gekker worden. Maandagavond schoven in denksportcentrum De Commanderij slechts elf spelers aan. Wellicht de avondvierdaagse of anders vakantie, dan wel ziekte en revalidatie lijken de oorzaak.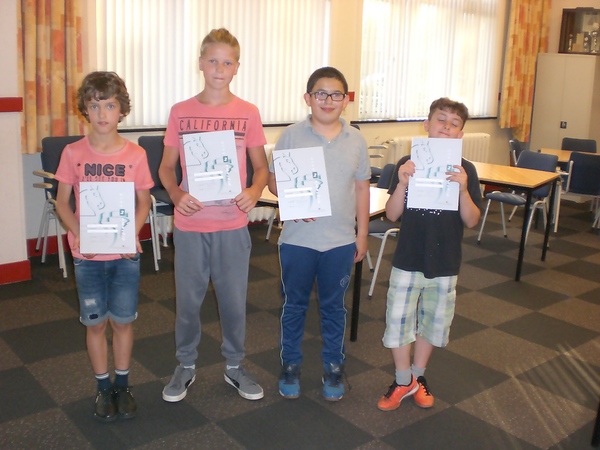 Vier jeugdleden van schaakclub Bennekom sloten afgelopen maandag in Denksportcentrum De Commanderij hun opleiding door Hotze Tette Hofstra en Jan Wouters met een examen af. Zij geslaagden allen voor het zogeheten Stap 2 examen, dat werd afgenomen door gecommitteerde Frans Bonnier. De geslaagden  zijn van links naar rechts: Maxim Huirne, Sven Spilleman, Yasin Gökoglan en Fidel Issa.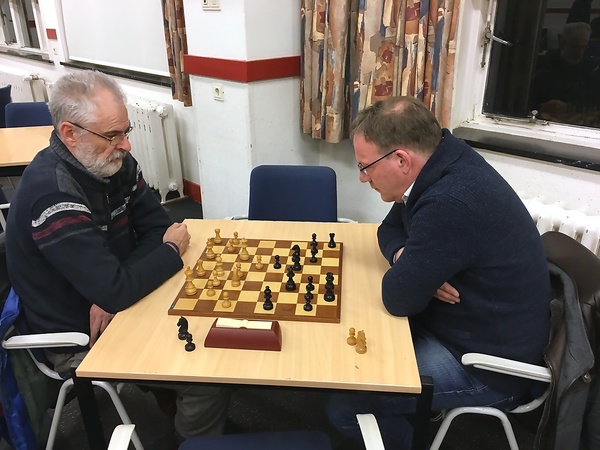 Hoewel de laatste vier voorronden van het Rapid bij BSV Bennekom met enige vertraging van start gingen, waren de sfeer en de spanning er niet minder om. De finale is maandag 4 juni 2018.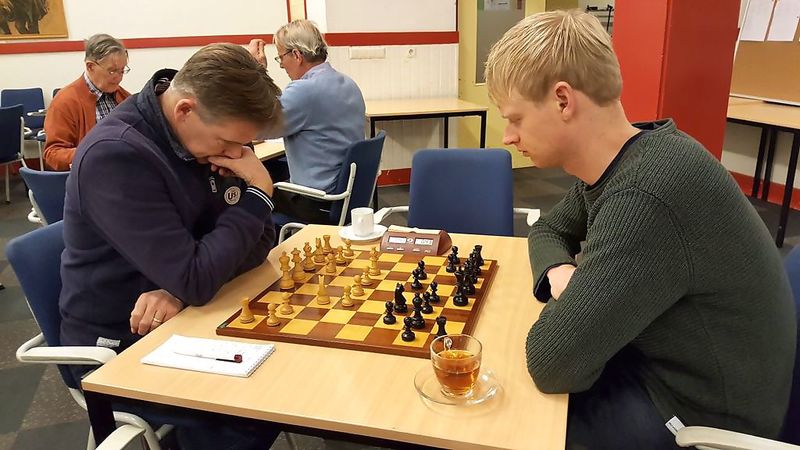 De kwartfinale van de beker heeft bij schaakclub BSV Bennekom geen echte verrassingen opgeleverd. Wel was hier en daar de spanning te snijden. En dat vooral in het duel tussen Martijn Bakker en Noël Bovens.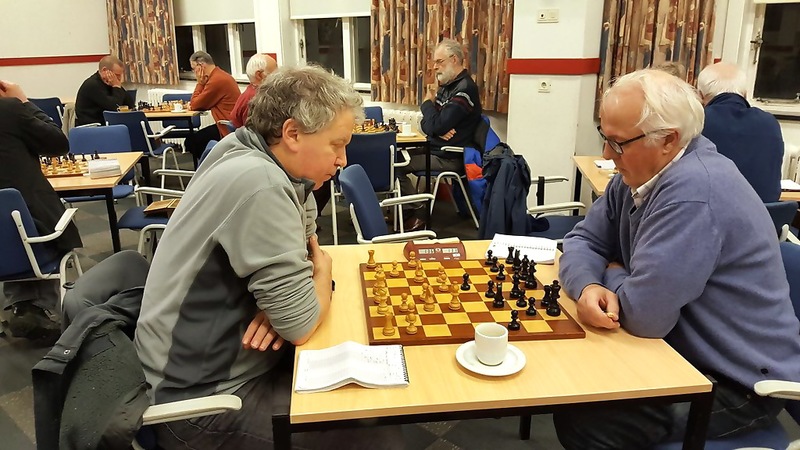 Ondanks code Rood buiten, werd er maandagavond toch geschaakt bij BSV Bennekom. Liefst nog acht partijen. Ook de top 3 van het klassement was present en zij haalden allen het punt.
Copyrights BSV Bennekom
De opkomst was met twaalf deelnemers bij BSV Bennekom enigszins teleurstellend, maar de strijd was er niet minder om. Reden van de mindere deelname waarschijnlijk het warme weer en de Avondvierdaagse. Die zorgt voor andere gebruikers toch voor een slechte bereikbaarheid van Denksportcentrum De Commanderij.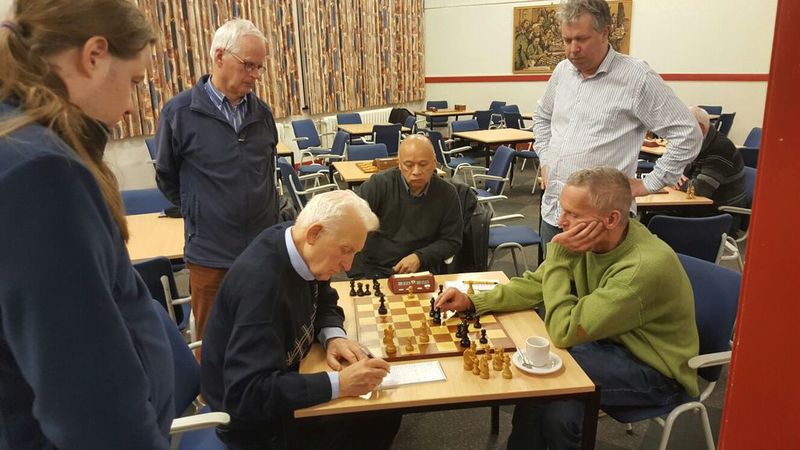 In de top van de interne competitie bij schaakclub BSV Bennekom, deden Hotze Tette Hofstra en Benno van der Veen goede zaken. Beiden wonnen hun partij en verstevigde hun toppositie.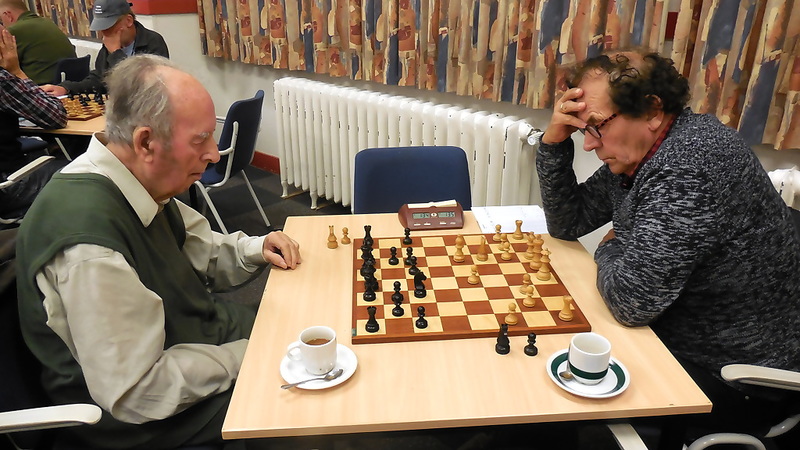 De spanning in de interne competitie bij schaakclub BSV Bennekom is na de negende ronde volledig terug. Reden: koploper Hotze Tette Hofstra ging onderuit tegen nummer twee Martijn Pauw. En daardoor bracht Pauw het verschil terug tot slechts negen punten. Bovendien kroop Teunis Bunt dichterbij. Hij heeft twintig punten achterstand op Hofstra.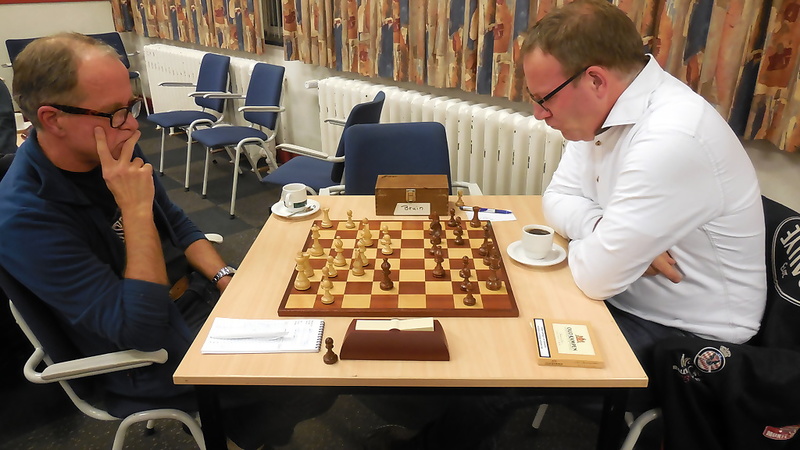 Door twee externe wedstrijden en enkele bekerpartijen, werden bij BSV Bennekom slechts zes partijen gespeeld in de interne competitie. Net als bij de duels van het tweede team (4-4 tegen Elster Toren) én het vierde team (2-2 tegen Rhenen 2) ontbrak het desondanks niet aan spanning.
Partij Hotze Tette Hofstra – Noël Bovens er bij. Nu ook diagrammen toegevoegd!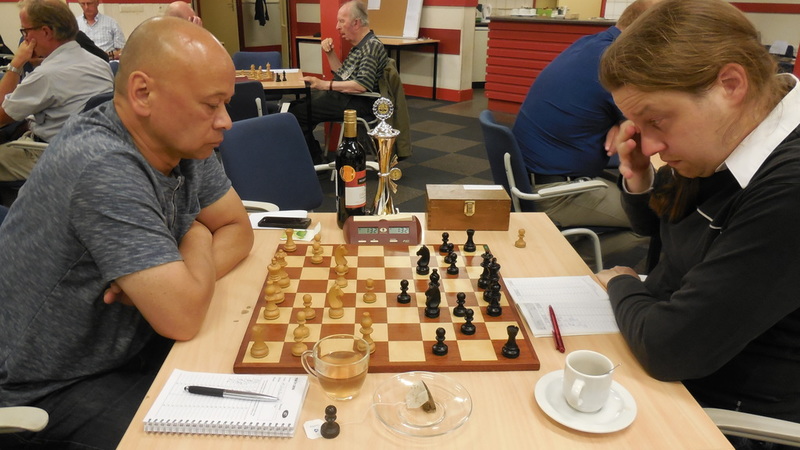 De kop is er af bij schaakvereniging BSV Bennekom. Maandagavond werd de eerste ronde gespeeld van de nieuwe interne competitie. En er was meteen strijd. Van de 13 gespeelde partijen eindigden slechts twee duels in remise.